A family holiday in an Anjou chateau
07-02-2016
castle of the Loire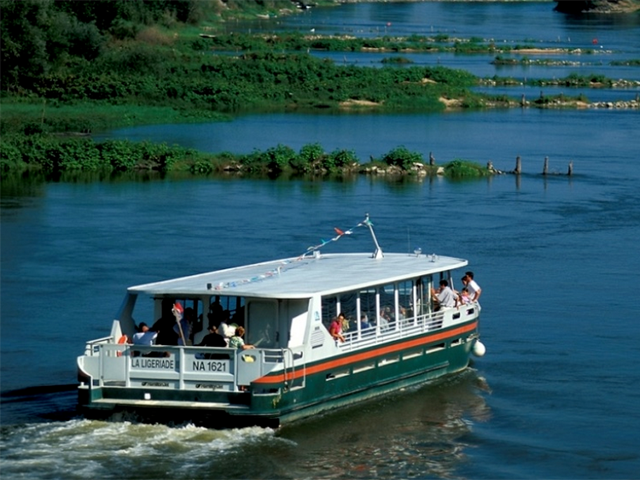 Anjou is overflowing with exceptional natural sites within easy reach. During your family's sojourn in one of the region's castles, you will discover this natural wealth with its breathtaking scenery, which so charmed French kings that they built their most beautiful residences there. Today, there are many activities and distractions available for relaxing moments related to its history, nature and the land.
A boat jaunt through the Anjou landscape
Together with your children, dive deep into the stunning landscape of the Pays de la Loire with a peaceful boat trip.
From Sable-sur-Sarthe, where you can hire a boat without a licence, don the role of captain and discover such hamlets as Parce, Morannes, Malicorne-sur-Sarthe or even Avoise.
Solsemes is a special stop-off, with and abbey that nowadays is home to Gregorian chant.
Visit the Mine Bleue and dive into Anjou's industrial past.
There is more than just castles for helping parents instil a passion for history in their children. A visit to the Mine Bleue ("Blue Mine") is a special experience, leading the family down more than 125 m below the Earth's surface.
This ancient slate and iron quarry almost disappeared, but an enlightened restoration allows you to share in the sensory experiences of the ancient labourers, who had to descend far down and away from the light of day. Why not attempt to reproduce their labours.
Thrills in the Anjou Adventure Park
In the Parc Anjou Aventure ("Anjou Adventure Park"), you will soar to great heights while maintaining a special relationship with nature. Indeed, it is in and amongst the trees that the park's attractions are to be found.
Among the activities available are climbing, monkey bridge courses, zip lines and orienteering trails that will awaken the adventurous spirit of the whole family. The park also features a watercourse where you can indulge in the joys of sailing on board a canoe.
A detour to the armoured vehicles museum
Did you know that in Saumur there is a museum that is totally dedicated to armoured vehicles? Both children and adults alike will be impressed by the sight of these war machines, which have evolved considerably since their invention. More than 200 tanks are now on display to the public.