A flight route connecting London and Nantes
16-05-2016
Events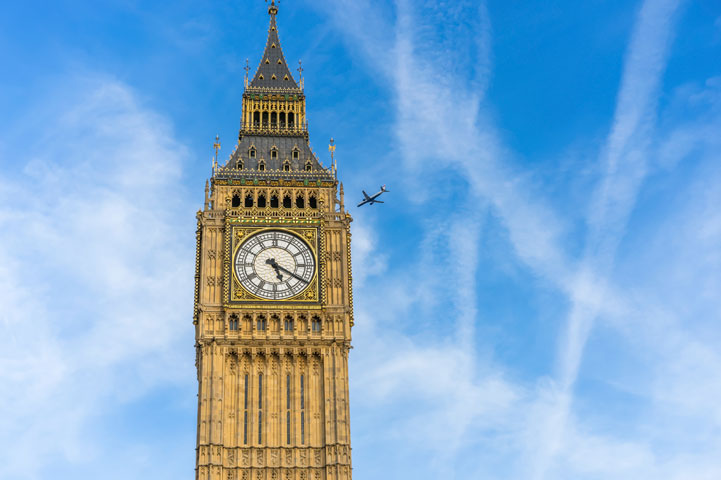 A regular flight route will connect London with the city Nantes. This is the opportunity for British holidaymakers to come and explore the beauty of the Pays de la Loire.
Now Londoners and international visitors who want to treat themselves to a trip back to a bygone era can hop aboard a flight to Angers.
A London-Nantes flight route for discovering Anjou's stunning countryside
Good news: from spring a regular route from London will connect with the magnificent city of Nantes up to four times per week. NANTES AIRPORT TO CHATEAU DES BRIOTTIERES is at 90 minutes . As well as the attraction of this former fortress city in the Pays de l'Anjou, this flight route also offers the opportunity to explore the most beautiful châteaux in the Pays de la Loire, as well as the rustic countryside which opens up through the region's numerous driving routes. Each stop-off offers visitors the opportunity to enjoy the authentic flavours originating from the richness of the land and the centuries-old culinary heritage.
To fully experience this region, choose accommodation that is steeped in history. Just north of Angers, the Château des Briottières is an 18th century family residence which is now a prestigious four-star hotel. The château is set in 50 hectares of grounds, which are divided between one section laid out in the English country garden style and a leafy parkland area. During warm weather, you can go for a dip in the hotel's outdoor pool or enjoy a local beverage under the pergola.
The must-see treasures of the Pays de la Loire
Just an hour's flight from London, Angers is an essential departure point for unforgettable getaways through the Anjou countryside. In addition to visiting châteaux, the city's numerous streets and alleyways invite you to step back in time. A must-see is the Maison d'Adam, a traditional dwelling with wooden beams, which is an important piece of architectural heritage from the medieval period. Dating back to the same era, the Palais du Tau also enchants with its stunning interior. A bit further on, the prestigious Loire châteaux, such as those at Chenonceau, Villandry, Amboise and Azay-le-Rideau are also not to be missed.
The Loire itself is another treasure that is an essential part of any trip to Angers. This river also offers an excellent way of getting right out in the open country. From the port of Angers, situated opposite the fortified church, head along the riverbanks to explore the winemaking estates, which have made the entire region famous. In the picturesque town of Savennières, Coulée du Serrant is an exceptional estate which has produced wine for over 850 years.