Discovering the most beautiful castles of the Loire
06-03-2016
castle of the Loire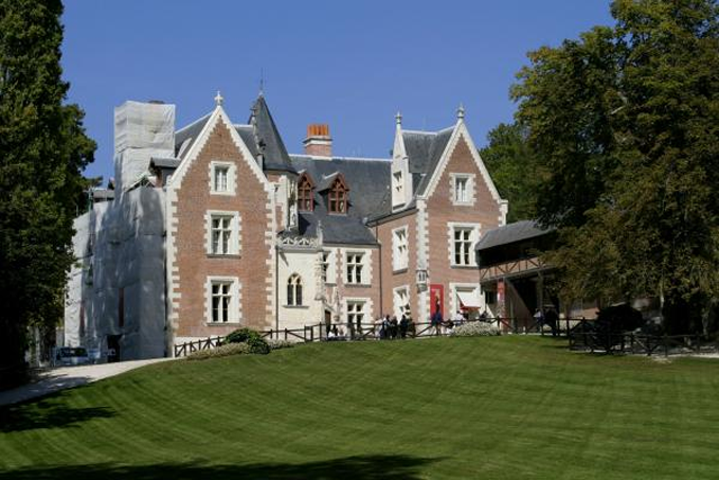 For your next holidays, let yourself be tempted by a trip through time. In Pays de la Loire, relive a significant period of France's history through the remarkable castles that line the banks of the eponymous river. These residences were built by kings and lords, charmed by the serenity that prevailed in the valley. Nowadays, you can still feel that gentle tranquillity there, which makes these castles the ideal places to relax.
Château du Clos Lucé
As one of the most outstanding monuments of the town of Amboise, Château du Clos Lucé is a Renaissance-style building that is not only of great beauty, but is also famous for its illustrious occupant. Indeed, it is there that Leonardo da Vinci spent his last years of life.
Members of the royal family have also sojourned there, including Charles IV d'Alençon and Margaret de Valois, amongst others. In the seven-hectare park surrounding the castle, you can see features that were built based on the genius' drawings, who was both an artist and an engineer.
Château de Chenonceau
Nicknamed "le château des Dames" ("the castle of the Ladies"), Chenonceau was inspired and built by exceptional women. From Catherine Briçonnet, who had it built on an old windmill, through the pious Queen Louise de Lorraine and even Madame Pelouze, with each and every one making their contribution to the building through the centuries.
From afar, Chenonceau looms with its medieval keep and Renaissance dwellings spanning the Cher. The art and the refinement of its former inhabitants are reflected in its rich furnishings, tapestries and its collection of masterpieces.
You will also discover the "French" gardens" of Diane de Poitiers and Catherine de Medici, inspired by ancient Rome with its labyrinths and its vegetable gardens, as well as a majestic two-hundred-year-old green oak tree.
Château d'Amboise
The part-Gothic, part-Renaissance Château d'Amboise overlooks the Loire. Today, one fifth of the former residence of Charles VII remains, having been subjected to several demolition phases. Subsequently, restoration works have been able to restore its previous splendour.
At Amboise, you can wander through the noble guardroom, for those who were responsible for the sovereign's security, the "salle des Tambourineurs" ("Hall of drummers"), which witnessed the balls organised by the Valois, the Council Hall, where the king held his audiences, or Henry II's bedroom.
It was the place for meetings and exchanges of the greatest minds of the time. Moreover, in its Chapel of Saint Hubert rests the most brilliant of all, Leonardo da Vinci.