Château de Noirieux
13-03-2016
castle of the Loire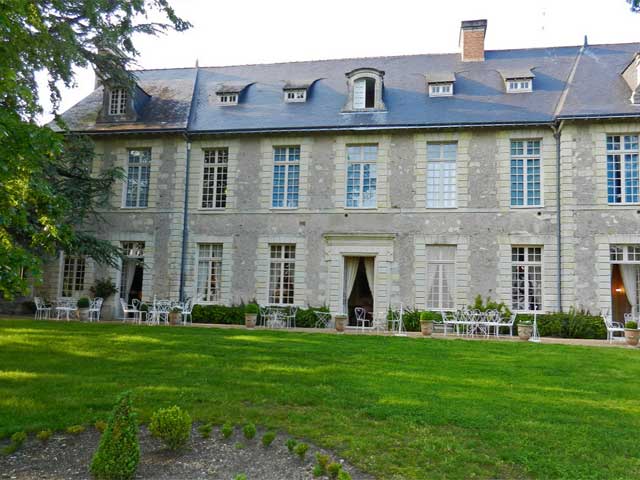 Château de Noirieux lies in a huge nine-hectare park. Located in the Loire Valley, a 20-minute drive from Château des Briottières, this monument, which has now been converted into a hotel building, has retained its authenticity, becoming a precious oasis of tranquillity in touch with its history.
A beautiful castle in an exceptional natural setting
What strikes the visitor above all at Château de Noirieux, is the serenity of the place. This island of tranquillity, which is located on the banks of the Loire —a river that is intimately tied to France's history—is far from any urban area. Surrounding the buildings is a beautiful forest consisting of century-old trees that protect the peace of place.
The first construction on the site was the manor, which was built in the fifteenth century. The chateau was built just two centuries later. The two buildings house the bedrooms, which are furnished in different styles, in line with their original periods.
Château de Noirieux was built of tufa stone, which was lovingly and faithfully restored to retain its original clear colour. The roof consists of slate, offering a striking contrast that gives this classical architecture building a noble spirit. In good weather, don't hesitate to enjoy the furnished terrace in front of the castle, which is surrounded by beautiful flower pots. As a family, you can go on picnics within the estate and take time to admire the local fauna.
A wide selection of activities for an unforgettable holiday
In the serenity of the Château de Noirieux estate, young and old alike can wander along the kilometres of trails through the woods, either hiking or cycling. It is also possible to lose yourself in the maze or to just sit in the shade of a tree, reading a book. A tennis court and a ping pong table are some of the other sporting activities available on site. The nearby river can be explored by canoe.
And an unforgettable break in the Loire Valley would not be complete without visiting the famous castles that have left their mark on France's history. About fifteen kilometres away, Château d'Angers is a huge fortress that dominates the Maine.
Inside lies the Apocalypse Tapestry, a huge fourteenth-century tapestry. Château fort de Brissac, which is seven stories high, has a total of two hundred rooms. This is the traditional starting place for the Championnat de France de Montgolfière ("French Hot Air Ballooning Championships").