Manoir les Minimes
14-02-2016
castle of the Loire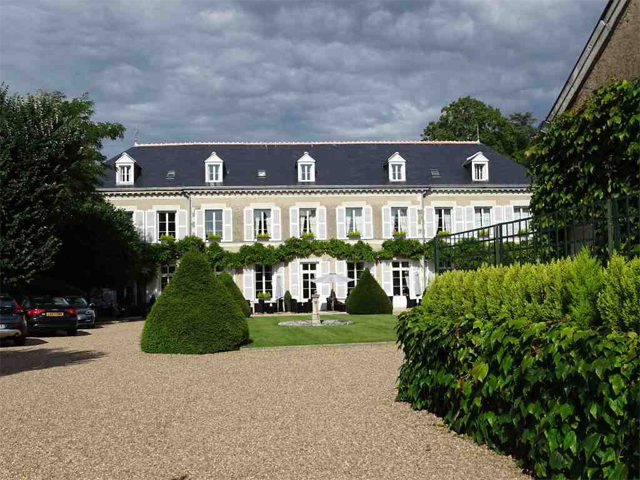 Spend your holidays in the Loire Valley and, by choosing Manoir les Minimes, you have an real opportunity to stay in a truly historic house. Located a two-hour drive from Château des Briottières, Manoir des Minimes is a hotel that is right next door to the historic town of Amboise.
A magnificent hotel connected with the historical heritage of the Pays de la Loire.
In magnificent surrounds lies Manoir les Minimes, a residence built in the eighteenth century on the former site of a medieval monastery. Its main advantage is its unique location in the heart of the historical city of Amboise.
While being close to the Loire, the manor reveals a breathtaking view of Château d'Amboise, the residence of several French kings during the Renaissance. Less than a kilometre away and located close to the manor, the Clos Lucé is another prestigious monument, given that it was the home of Leonardo da Vinci.
Entering inside the castle, the authentic charm of the furnishings is seductive, especially the period furniture that gives each room a soul of its own. A tour of the library is another opportunity to soak up an atmosphere far removed from modernity. The only touches of modernity in the place are devoted entirely to the welfare of the residents.
The Loire Valley: a region of many treasures
In the area around Manoir les Minimes, lovers of French history and architecture will be overjoyed to visit the most beautiful castles of the Loire. The closest ones, Chenonceau and Chaumont, are located less than 20 km away.
Further afield, Château de Blois continues to impress with the varying styles that are integrated into it, thus constituting a panorama of different eras. If travelling with children, don't hesitate in travelling the 40 km necessary for visiting Beauval Zoo, which has the largest collection of animals in France, many of which are housed in reconstructed natural habitats.
Along the length of the Loire, there are several cycling trails available for you to get closer to the unspoilt nature that unfolds upon exiting the towns. Upon your return to the manor, allow yourself a moment of relaxation at the bar and enjoy the cosy setting.
You can also walk to the centre of Amboise and sample the local cuisine in a gourmet or traditional restaurant of your choice. And before you retire, let yourself be tempted by a peaceful stroll in the manor's park to listen to the murmur of the river.