Sleep in a chateau: advice for total immersion in history
21-02-2016
castle of the Loire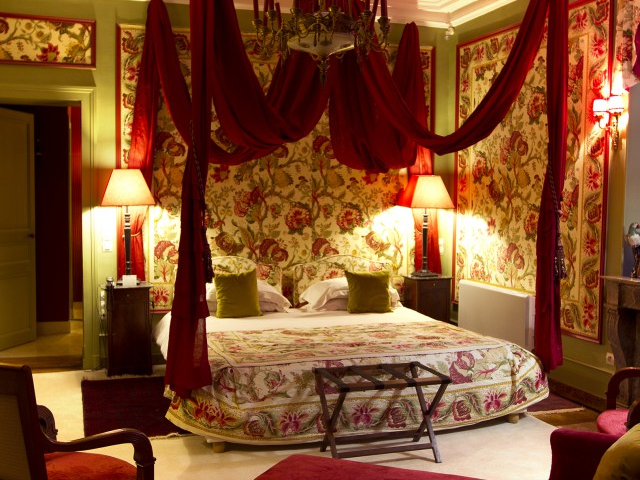 For your next holidays, would you like to experience something that is truly out of the ordinary? For a few days, make a beautiful dream come true by living the chateau life. Walking in the shoes of a lord, you will discover places and take part in various activities that will take you back centuries. The atmosphere of nights in the castle will be no longer be unfamiliar…
A traditional dinner
Have you heard of the banquets of old? These are candlelit dinners with a Middle Age theme that take place in a hall of the expertly restored chateau. There, you will savour hearty period dishes like a medieval terrine of Messire Gauvain, or ham on the bone with honey and spices, sprinkled with a Hypocras wine.
Throughout the evening, you will be entertained by period music and fables sung by troubadours. This latter figure is highly representative of the time, as even the greatest of kings availed of their services. In this captivating ambiance, you will have a rewarding journey into bygone centuries, and the promise of an unforgettable stay immersed in France's prestigious past.
Attend an period show
In the illuminated castle courtyard, regular evening period shows are hosted where costumed actors re-enact memorable and significant scenes from different historical periods. In this setting, you will discover a time where Old French is spoken, where women become fine ladies, and men become sirs with capes and swords.
During each performance's intermission, you will be dazzled by the sound of ancient instruments and the grace of the minstrel's dancing moves. Between these colourful characters and sounds from the past, there is no need for a time machine to go back and delve into the castle's history.
Linger in the dungeon
The keep is the highest tower of the castle. It served as the ultimate defence for its inhabitants, especially when enemies assailed the walls. The lord and his family would go and take refuge there, waiting for the attack to end. Lastly, it was also used as a prison for isolating political or embarrassing prisoners, and hence also called a dungeon.
The dungeons are now open for members of the public to spend a couple of hours there, and make a foray into the past. During this tour, you can recall the legends associated with this place and, with a little luck, you might even hear these age-old walls echo with the sounds of ancient battles, or the rattling chains of long-forgotten captives.