Activities for a weekend in a chateau
13-03-2016
castle of the Loire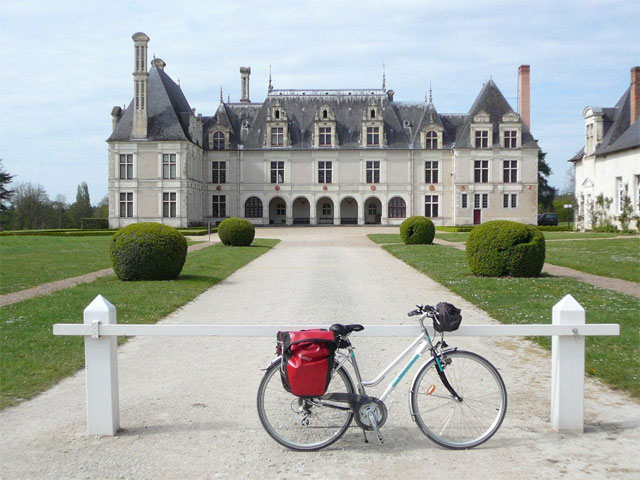 For a weekend, opt for an original break in a chateau. Far from the hustle of the big city, you can slip away from our modern times to a happy getaway in a peaceful cocoon. A chateau is the ideal place for a successful change of scenery, where you can immerse yourself in history while staying in the present.
Chateau tour
Taking a tour of the castle is the first thing to do once there. Passing the moat in the ramparts, through the galleries and stately apartments, soaking up the memories of the place, spending the weekend on a getaway to the past. The garden is an attraction onto itself, made so by its abundant greenery as much as by its harmony with the castle.
Onwards for a forest stroll
Whether on foot or bike, a wander through the woods is a must during any break in a chateau. Your route will be eased by a trail to discover the fauna and flora of the region across the wonderful landmarks that can be found in some forests. These places, which were rich in game, attracted the kings and lords of bygone eras. Today, a deep tranquillity reigns over these forests, broken only by the occasional running hare or bellowing stag.
Taste local specialities
During your weekend in a chateau, you will have time to enjoy a delicious local wine, often made with ancestral expertise. Your sojourn will take an even greater gourmet twist by spoiling your taste buds with the specialties of the region over a candlelight dinner, an impromptu picnic or, if it is a Sunday, brunch.
Fly over the chateau in a hot air balloon
Try a unique experience by flying over the chateau in a hot air balloon. Perched on a balcony up high in the sky, let yourself be guided by the wind as you enjoy the scenery that stretches before your eyes. Alone, as a couple or in a group, choose a flight during sunrise or sunset to soak up even more of the landscape's wonders.
Attend period sketches
There is nothing better to immerse yourself in the atmosphere of a chateau than to attend a period sketch. In ceremonial costumes, history will be relived with dialogues and armed exploits mimicked by comedians, often organised in the illuminated castle courtyard in the evening. With the sets and the characters' identities, you will be transported to past centuries.